Vacation Adventures in Old World Wisconsin…
Whether you're looking for holiday fun, spooky fun, or just a place to run, Old World Wisconsin in Eagle hosts special year-end seasonal events that kids love and the whole family can enjoy! In fact, it is so much fun that the attraction has recently been named after #1 place to take kids in and around the Milwaukee area By KidsOutAndAbout.com.


Located just outside of Eagle, in Waukesha County, Old World Wisconsin gives your family the opportunity to travel through time and experience the world of Wisconsin's first immigrants. Immerse yourself in the daily lives of the people who called this world home as you engage with history. The site may be closed to general admission, but the fun continues with the site's popular seasonal events!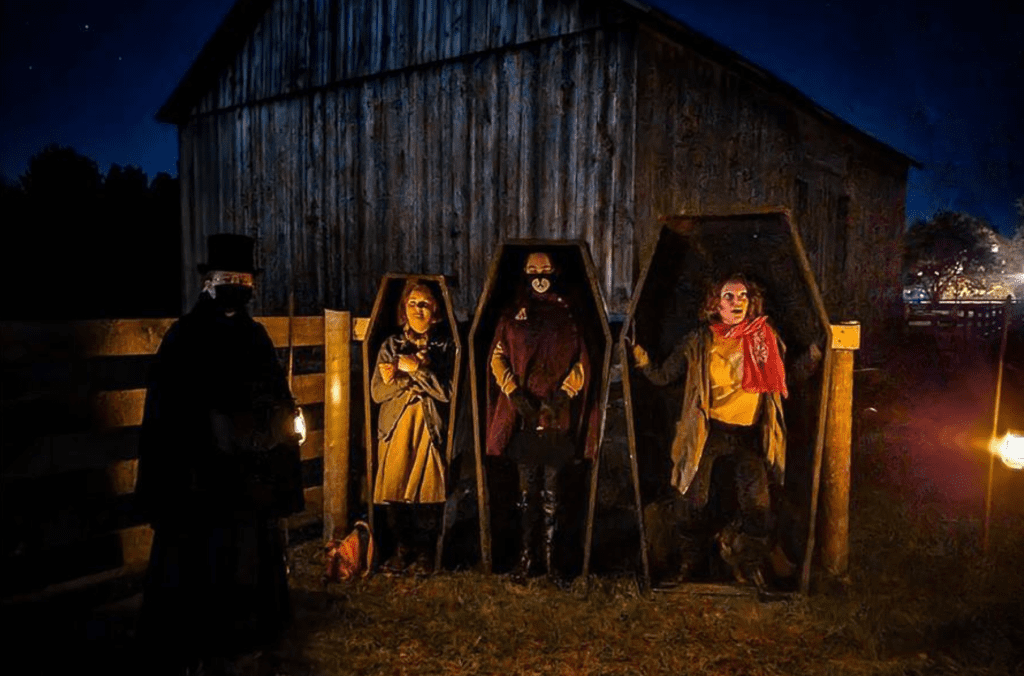 Halloween Myths and Beliefs
October 14-15, 21-22
Scary tales lie in the dark, as legends and lore emerge in the forest. Tonight the veil is thin between the world and the hereafter. What is real and what is myth? Explore the crossroads village after dark. Step into the darkness of the forest. Shows and storytelling are spread throughout the village, along with games and spooky fun. With the map in hand, you'll move around the site, encountering different narrators and performances. Warm up with drinks and desserts, listen to live music, or shop at the Museum Store before heading home during the dark.
---

Run a Wisconsin beer
October 30
Hey mom and dad, here's a little something for you! Step back in time as you race through the historic Old World Wisconsin tracts at the Wisconsin Beer Run. Your 5K ride will take you through the site's scenic village of Crossroads, with historic homes, shops, and workshops. After a beautiful run or walk through the woods in full autumn colours, you'll enter the scenic Scandinavian home before passing through the collections building, modern animal barn, and administration building, providing a behind-the-scenes glimpse into Wisconsin's operations in the old world. The final extension of the site's farms passes during the harvest season before ending with a quick race back to the village.
---

residence for the holidays
December 3-4, 10-11
Wander through the village of Crossroads, full of holiday greens, filled with festive stories and fun memories. Explore a rich mosaic of ethnic traditions and discover how they remain a part of our modern celebrations. Find out how holidays like Jueltomte, Boxing Day and Hanukkah bring communities together. Stay tuned, Krampus! Old World Wisconsin is the perfect place to meet friends and family from all over the region for a day of warmth and discovery while creating your own holiday traditions. The sights, sounds, smells, and tastes will bring history to life as we communicate in new ways.
Buy tickets:
This article was shared in partnership with the Wisconsin Historical Society and Old World Wisconsin.