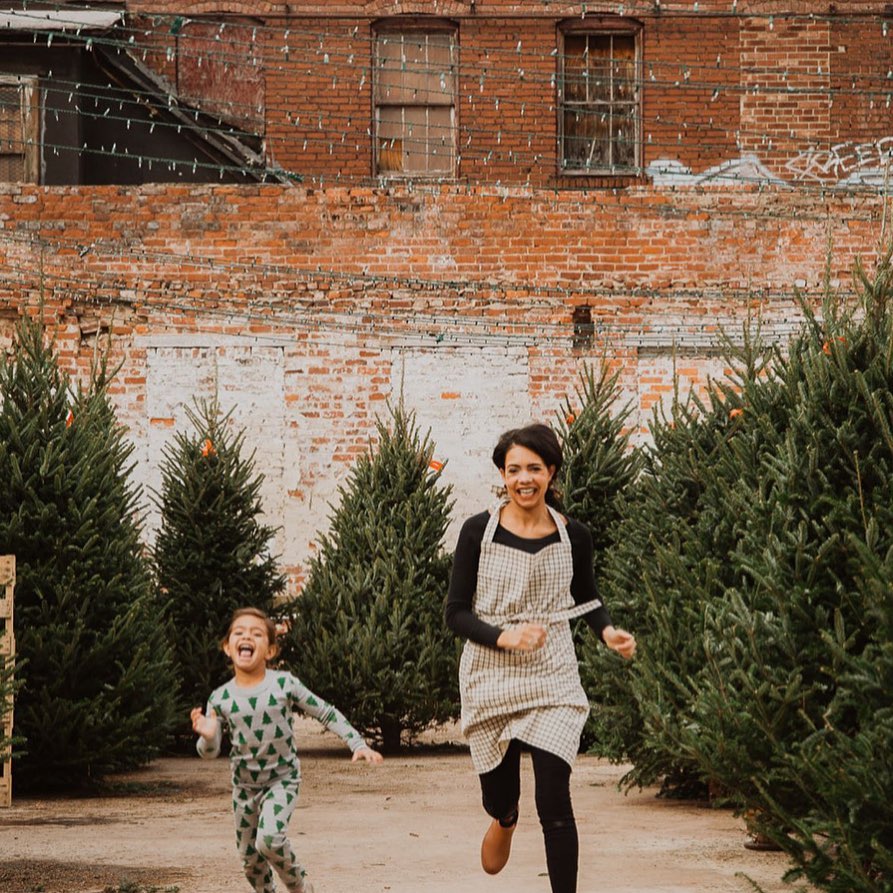 Cassie Courtney graces the halls with one of her favorite dwarves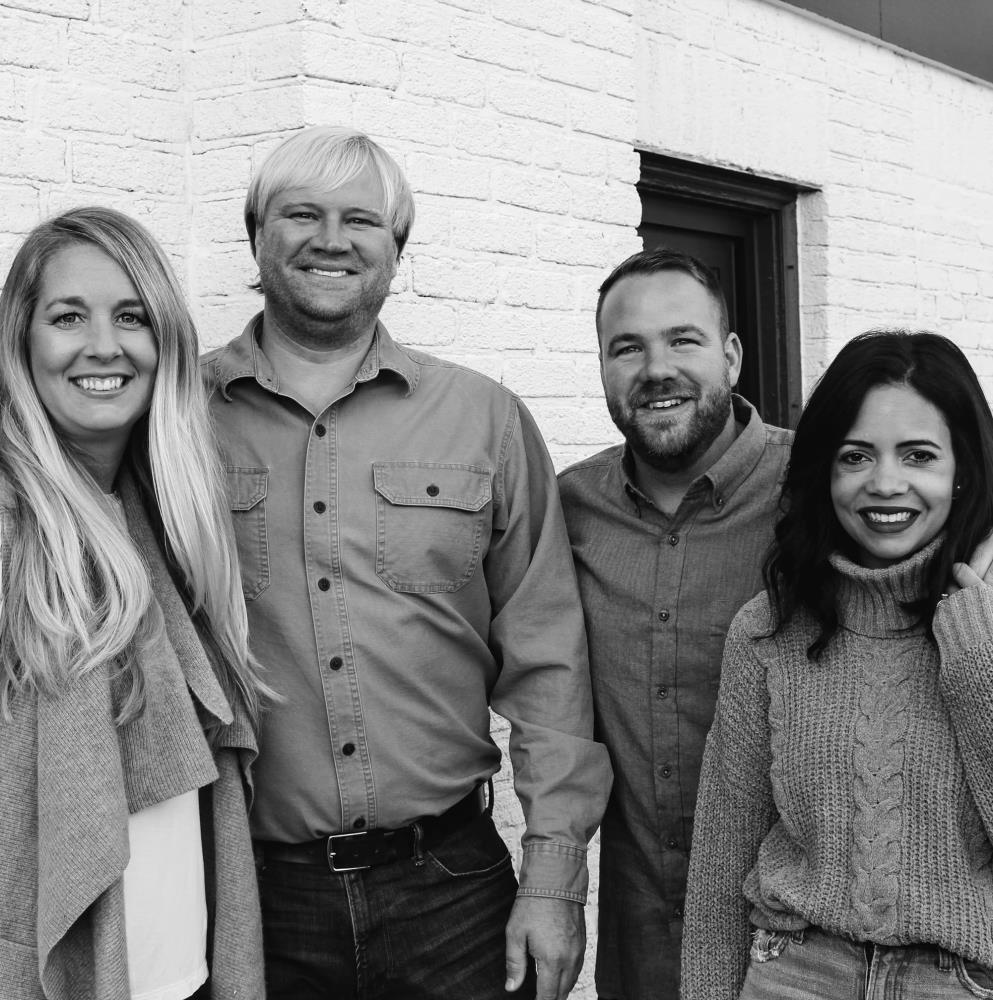 From left, Kate and Russell Courtney and Drew and Cassie Courtney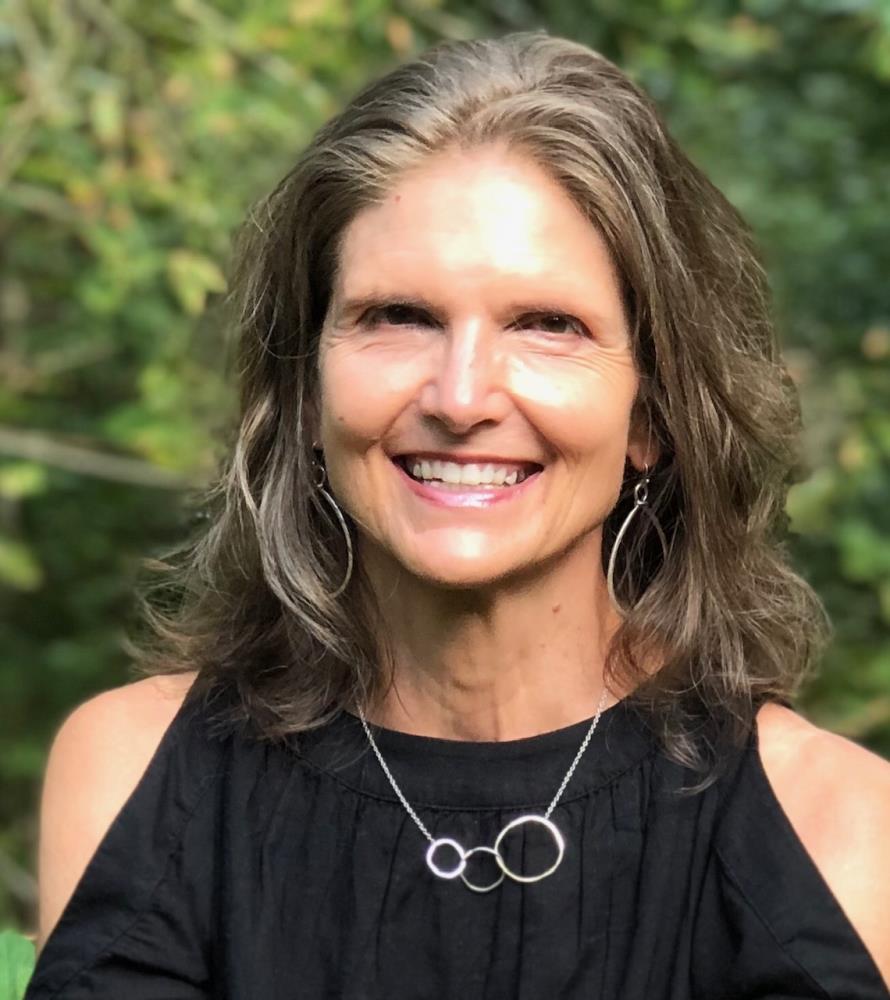 Ferris Robinson
It's Thanksgiving week! One of the best holidays in my book, Turkey Day is all about cooking your favorite foods, gathering your people, and taking a minute to be thankful for all the blessings. Some years the elbow room around the table is less than others, so I try to translate that into the blessing of less cooking and more food for me.
Whether you're gathering this year with large numbers of the people you love or with a smaller crew this year, the holidays are officially here. Historically, the day after Thanksgiving is a busy day for shopping, cleaning, or getting the house ready for Christmas.
A few years ago, Cassie Courtney, a bright and energetic mother of three, looked at the neglected and vacant lot next to her business, Featherlane Design, and thought how easy it would be to decorate the walls and concrete with her favorite things: Christmas trees! Perhaps her intention was to cheer up the broken concrete and slightly dented brick with a swag or two of greenery. But Cassie, an interior designer and intern, doesn't do much halfway through. In other words, she has the gift of seeing, no matter if it's a house full of out of date furniture or a broken down alley.
Encouraged by the thought of pine branches and hemlock and a hallucination oozing out from the abandoned gourd, Cassie had an ah-ha moment. "Let's start a new family tradition and sell all things for Christmas, from trees to logs to wreaths!" I wondered. Her husband, Drew, was on board right away, and husband Russell and Kate Courtney joined the family project, too.
And in the blink of an eye, Ollie St. Nick himself seemed to have descended upon the south side and decorated the empty wasteland with all kinds of festive holiday decorations. Weather industry classes are new this year, and you can register on their Facebook page. Thanks to this family, the holiday spirit is alive and well, and spreading far and wide!
Courtney Christmas Trees LLC, located at 1513 Williams Street, brings the spirit of the season to the Southside. Follow them on Instagram or Facebook for pop-up shop hours.
* * *
Ferris Robinson is the author of three children's books, 'The Queen Who Banished Insects', 'The Queen Who Accidentally Banished Birds' and 'Call Me Arthropod' in her Pollinator series. Making Arrangements is her first novel. Dogs and Love - Fidelity Stories is a collection of true tales about man's best friend. Her website is ferrisrobinson.com and you can download a free pollinator poster there. She is the editor of The Lookout Mountain Mirror and The Signal Mountain Mirror.