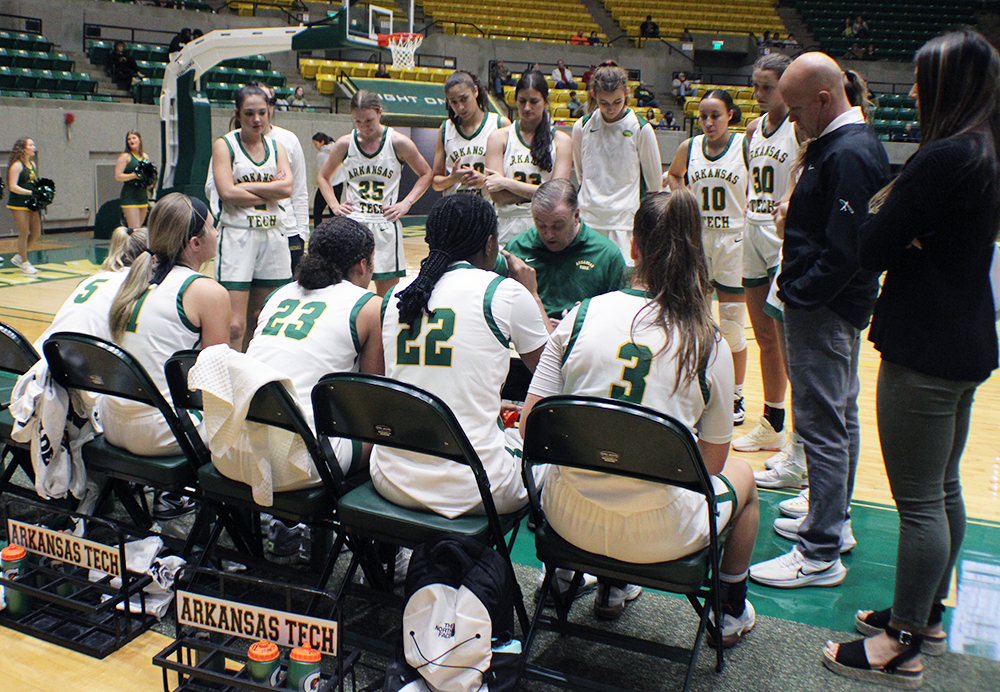 He won 333 basketball games at Arkansas Tech University. He has led the Golden Suns to nine NCAA Division II tournament berths, two NCAA Elite Eight appearances, seven regular season conference titles and five conference tournament championships.
But Dave Wilbers readily admits that his Arkansas Tech teams have struggled bouncing back from what is usually a long break from the action of the game during the offseason.
"To be honest with you, my squad was awful right after Christmas," said Wilbers. "I changed a lot of different things. I don't know what the formula is, but we're sure we'll try something different this year. We'd normally have been very good in the second game back, but that first game we didn't play as well. I have to do better." As a coach for their machines after the break."
The Golden Suns (5-3 overall, 3-1 Great American Conference) will play their first game since December 17 when they visit Southeastern Oklahoma State University (3-6, 1-3) on Thursday, January 5. The cut-off is set at 5:30 PM
The contest would represent a long overdue return to ATU's leading scorer, Jalei Oglesby.
Despite being in her fourth year as a Golden Sun, Thursday will see Oglesby's first collegiate game in her home state of Oklahoma. He lost Howe's producer, Okla. He was unable to play at Sooner State due to a combination of injuries (2019-20 and 2021-22 seasons) and a pandemic-cut schedule in 2020-21.
Oglesby ranks fourth in the GAC in scoring (19.5 points per game) and fourth among all NCAA Division II guards in field goal percentage (. 563) this season.
---
ATU men's basketball head coach Mark Downey had nearly three weeks to go through a low 30 percent shooting performance from the floor in the Wonder Boys' 62-53 loss at Southern Arkansas University on Dec. 17.
"It sounded like the first game of the year," Downey said. "We did a lot of stupid things. I don't know where that came from. It's my fault. Our guys weren't as focused as they should be. This attacking performance in the last 36 minutes of the game was frustrating."
The loss snapped ATU's five-game winning streak, and the Wonder Boys (5-5, 3-1) hold a tight tie in their first game after the holiday break.
The Southeast Oklahoma State men (6-3, 3-1) averaged 99.3 points per contest while winning each of their four games in December. The Savage Storm leads the GAC and ranks ninth nationally in 3-point field goals made (10.8 per game).
Hints for Wonder Boys and Savage Storm are scheduled for 7:30 PM on Thursdays.
ATU-SOSU's dual channel live coverage will begin at 5:15 p.m. Thursdays on KCJC 102.3 FM and www.arkansastechsports.com.
I talk to you on the radio.
Tech Tidbits is a column written by Sam Strasner, ATU's director of college relations and the play-by-radio voice of ATU football and basketball.