Article content
Arcade and falcon tower upgrades were revealed Friday at the Holiday Beach Conservation Area in time for this weekend's annual Hawks Festival.
Article content
Thanks to a $161,800 grant from the Ontario Trillium Foundation's Community Building Fund, the Essex Area Conservation Authority was able to begin work in the spring to renovate the well-used Falcon tower as well as improve the trail system that was heavily damaged two years ago. During periods of high water and floods in the area.
Article content
"Thousands of locals and tourists enjoy the Holiday Beach Conservation Area annually, and these improvements will improve guest safety, accessibility and the experience," said ERCA President Tanya Gubin.
"We are very grateful to the Ontario Trillium Foundation for this generous investment in outdoor spaces. Access to natural outdoor spaces is critical to our collective mental and physical well-being."
Article content
The Falcon Tower was actually built and initially laid out in Michigan and dates back to 1978. It was donated to ERCA and reassembled in Holiday Beach in 1988. Work on the Falcon Tower this year is the most significant improvement since that time.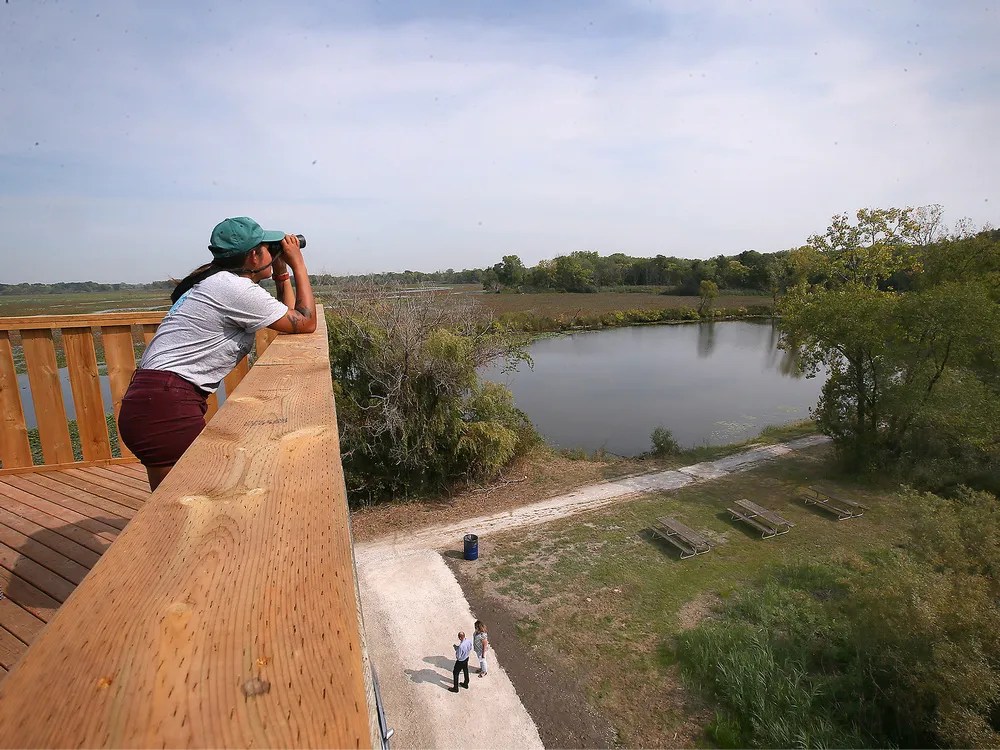 There are approximately 30,000 visitors annually to Holiday Beach. The annual Falconry Festival is held on Saturdays from 9 a.m. to 3 p.m. Each year, thousands of birds of prey pass over the Holiday Beach area on their way to migrate south.
"The Holiday Beach Conservation Area has been named one of the 10 best sites (by Audubon magazine) across North America to experience raptor migration," said Danielle Briault-Stubbing, Director of Communications at ERCA. "Whether it's an expert birder or the nature-loving family, there is something for everyone at the annual Falconry Festival."
The best time to watch birds of prey is from 9 a.m. to noon when the hawks fly low. For more information about the festival and scheduled activities, visit the website essexregionconservation.ca.
The Holiday Beach Conservation Area is on County Road 50 on Lake Erie near the center of Malden - about 15 km southeast of Amherstburg. Festival entry fee is $15 per vehicle.